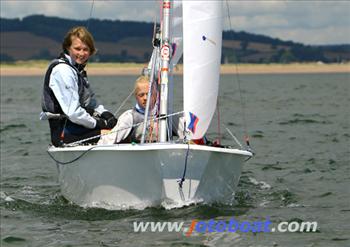 See more photos
of children, teenagers and families sailing
Sailing for children
We have an in-depth article entitled Get Your Kids Sailing - how to start children sailing, without risking putting them off

A 34 page digital magazine about getting kids sailing covers these topics:
Why Sailing?
What is dinghy sailing
Get learning
What to wear
Fun, fun, fun!
Holidays
A-Z Youth sailing
Events
Buying a boat
Boat listings
Puzzle page

(Please note this is a 4Mb PDF file and you will need the free Adobe Acrobat reader to view it)

Different types of boat
Family holidays:
We have reviewed the main holiday companies in these in-depth articles:

If you would prefer a shorter exposure to the water, contact the sailing association in your country for information on clubs or schools local to you that might offer a trial sail.

Books
We highly recommend "Go Sailing" by Claudia Myatt, available in several languages. Originally intended for children, it has become just as popular with adults as it's pictorial format (see an example) is so easy to understand.
Windsurfing
You don't have to be superman to get into windsurfing; technique plays a greater part than strength, so children learn just as quickly and easily as adults.

A 32 page digital magazine about kids' windsurfing is available for free (there is no software or download, just view in your browser).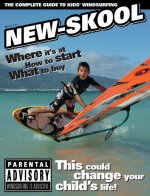 Can tiny children go sailing?
Children as young as 8 can sail small boats alone, and there are many craft suitable for families with tiny children too. Nearly all sailing clubs cater for children of any age.
Is sailing dangerous?
Sailing has a very good safety record, and even racing the fastest boats, injuries are incredibly rare. Checking the weather forecast before launching makes it easy to stay as safe as you want to.
Will I get cold and wet?
You'll probably get splashed a bit unless the weather is calm. The proper clothing (bought or hired) will keep you warm and dry so there is no need to shiver. In strong winds, small dinghies may tip completely over, quite safely, and dunk you in the water. All boats will lean over as the wind gets stronger, but large yachts do not tip right over.
Read more frequently-asked questions