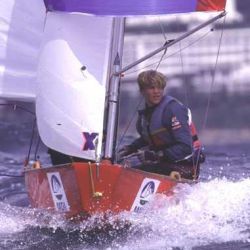 Photo © MDL
Speed
Cadet
Difficulty:

beginner

The Cadet is a youth two-man dinghy that is sailed throughout the world. Many top sailors have come through the Cadet class.

Size: 3.22 metres long, 1.27 metres wide, weighing approx 54 kilograms
Sails: 5.16 square metres (extra sail called spinnaker is 4.25 square metres)

Number of sailors: 2

Links:
---

List of all boat types

If you notice an error or omission in our information, please contact us.