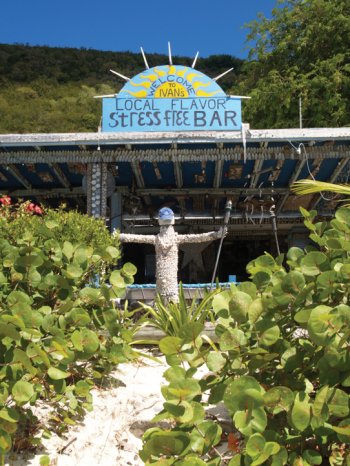 With thanks to:



The Moorings


Download the
entire article
as a PDF


Show map or
satellite photo
Virgin territory
1: Introduction / Contact details
The British Virgin Islands, at the top of the Caribbean island chain near Puerto Rico, have become established as one of the world's most popular locations for yearround yacht cruising holidays. A dozen or so islands and numerous islets are crammed into an area that's 32 miles long and half as wide, enjoying a wonderful climate that combines 24-31 degree Centigrade average temperatures with reliable trade winds.
I have sailed round these islands before, but so long ago that my only real memories were hot sun and warm winds with very few other yachts or people. In the intervening years, popular yachting centres on both the South Coast of England and Mediterranean have been transformed by the huge growth of boating and recreational developments. Fearing the worst, I assumed similar must have happened to the BVIs, so I was not inclined to return. But friends who had sailed there recently all said, 'It's great – you'll love it.' Only one way to find out...
A Moorings charter in Tortola during 2006 ranges from 1210 Euroes per week in low season (July- November) on a Club Line Moorings 332 for up to 5 people, to 7400 Euros per week in high season (December-January) on a Moorings 4700 cat for up to 10 people. The Moorings also run BVI Flotillas throughout the year at a supplementary cost. For more information visit www.moorings.co.uk or call +44 (0)1227 776677.
---
With thanks to:



The Moorings
More articles on sailing holidays