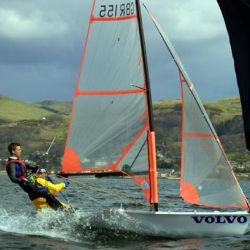 Photo © Peter Bentley
Speed
29er
Difficulty:

expert

The 29er came about due to the increasingly apparent need for a high performance youth boat following the success of the skiff type boats. With a single trapeze and asymmetric spinnaker it is a youth flying machine that is taking off throughout the world.

Size: 4.45 metres long, 1.77 metres wide, weighing approx 70 kilograms
Sails: 12.5 square metres (extra sail called spinnaker is 15 square metres)

Number of sailors: 2

Links:
---

List of all boat types

If you notice an error or omission in our information, please contact us.