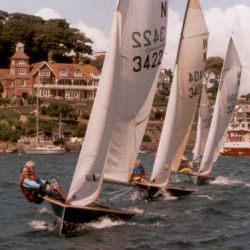 Photo © Philip Meadowcroft
Speed
National 12
Difficulty:

intermediate

12' development class that has been strong in the UK for over half a century. Large turnouts for the UK circuit throughout the year and for the 'Burton Cup' - the National Championships for the class.

Size: 3.66 metres long, 2 metres wide, weighing approx 78 kilograms
Sails: 8.4 square metres

Number of sailors: 2

Links:
---

List of all boat types

If you notice an error or omission in our information, please contact us.