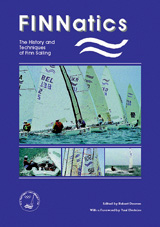 Photo © www.fotoboat.com
Speed
Finn
Difficulty:

intermediate

This boat is raced at the Olympic games

An international Olympic Class dinghy since 1952, this fast singlehander is perfect for the heavier helm. 4.5 metres long with a big rig, this boat favours the strong sailor who can hike out the longest! Finnsters are a friendly bunch and welcome new members to this challenging class. Description by Nick Vosper

Size: 4.5 metres long, 1.5 metres wide, weighing approx 120 kilograms
Sails: 10 square metres

Number of sailors: 1
Weight of sailor(s): ideally between 80 and 100 kilograms (if racing)

Links:Campaign Websites:
---

List of all boat types

If you notice an error or omission in our information, please contact us.